Fans of K-pop boy group BTS topped Twitter Philippines' trending list with supportive words after plans of their military service was announced.
Music label Big Hit Music made the announcement on Monday with a statement promising the fans of the group, Armys, that there will be more to come from BTS.
"BIGHIT MUSIC is proud to announce today that the members of BTS are currently moving forward with plans to fulfill their military service. After the phenomenal concert to support Busan's bid for the World Expo 2030, and as each individual embarks on solo endeavors, it's the perfect time and the members of BTS are honored to serve," the statement read.
It was also announced that the group's oldest member, Jin, will be the first to carry out the process after his solo music release at the end of October.
They added: "Both the company and members of BTS are looking forward to reconvening as a group again around 2025 following their service commitment."
Just moments after the announcement, Armys took to Twitter to promise their idols that they will wait for them even after their military service.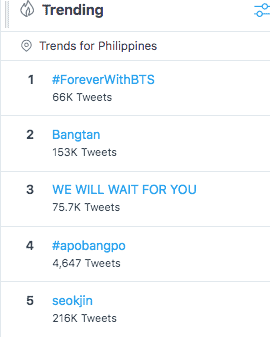 A fan wrote in a tweet: "With you from your first concert until your last. Bangtan our forever artist, we will be there for you in 2025."