Kim Garam will be leaving K-pop girl group Le Sserafim.
Talent management agency Source Music took to Twitter on Wednesday, July 20, to issue an official statement announcing that the label has decided to terminate its exclusive contract with the K-pop idol.
"We extend our sincerest apologies to our fans and to those who have shown love and support to the group for causing concern over the controversy involving the member," the statement read.
The talent management agency's decision comes after Kim Garam became swept up in rumors and accusations of school bullying across South Korean online communities earlier this year.
As bullying allegations surfaced, Source Music issued an initial statement back in April to deny the accusations, but later announced in May that the K-pop idol will be temporarily halting her activities, based on reports by Korean entertainment news outlet Soompi.
In light of Kim Garam's departure from the group, the talent management agency also announced that Le Sserafim will continue their activities as a five-member group.
Following Source Music's announcement, "Kim Garam" and "Le Sserafim" has climbed to the fourth and seventh spots of the Philippine trend list on Twitter, respectively, as of 10:40 a.m., as fans of the K-Pop girl group and netizens aired their reactions towards the news.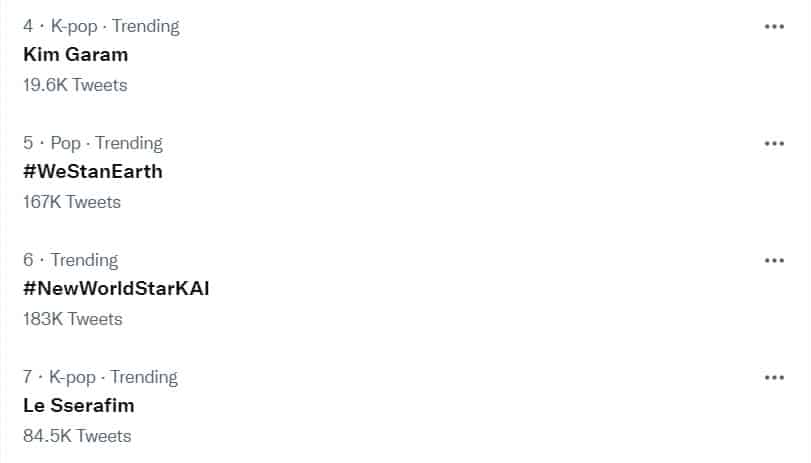 Kim Garam recently made her debut in the K-pop music scene as part of Le Sserafim, along with Sakura, Hong Eunchae, Kim Chaewon, Kazuha, and Huh Yunjin back in May this year, as they released their mini album FEARLESS.