It looks like July 2022 is already set to be one of the biggest K-pop comeback months of the year so far.
Groups and soloists returning on July's K-pop comeback list include aespa, ITZY, SEVENTEEN, ENHYPEN, Chung Ha and HYOLYN. Fans should get ready to update their playlists and prepare as there will be more K-pop releases to be expected in the coming days.
Here are some K-pop comebacks to look out for this month of July.
1. ENHYPEN
Seven-member boy group ENHYPEN is returning on July 4 with their third mini-album, MANIFESTO: DAY 1 at 6 p.m. KST (5 p.m. Manila time), marking the group's first comeback in six months since the release of DIMENSION: ANSWER in January.
In May of this year, ENHYPEN released their second Japanese single album, titled DIMENSION : SPARK.
Check out ENHYPEN's first official teaser for their title track Future Perfect (Pass the MIC) below!
2. WJSN
Cosmic Girls, also known as WJSN, is set to release a special single album titled Sequence. The group released the tracklist for their album last month via their official Twitter account.
This will be WJSN's first comeback since they won Queendom 2, so it's definitely a comeback that we're thrilled to see!
3. WINNER
WINNER is finally making their long-awaited comeback as a group after over two years!
It was announced last month by South Korean news outlet Newsen that WINNER was gearing up for a full-group comeback with a new album this July.
The group most recently revealed an adorable MV teaser for their upcoming title track, I LOVE U which will be released on July 5, along with their fourth mini-album.
4. VIVIZ
VIVIZ is here for their first-ever comeback!
VIVIZ, which is made up of GFRIEND members Eunha, SinB and Umji, will be returning with their second mini-album Summer Vibe on July 6 at 6 p.m. KST (5 p.m. Manila time).
Check out VIVIZ's mood sampler (Flying Point version):
5. aespa
aespa's highly-anticipated return with the mini-album Girls is slated to be released on July 8 at 1 p.m. KST (12 p.m. Manila time)!
On May 31, aespa released a lyric video for the song Illusion, which is also part of their upcoming album.
And just recently, aespa released their first-ever English single titled Life's Too Short.
This will also be the group's first comeback since Dreams Come True back in December 2021.
6. CHUNG HA
On June 26, Chung Ha revealed a poster schedule for her comeback on July 11 titled Bare & Rare.
This will be her first release since her digital single Killing Me back in November 2021.
7. SUPER JUNIOR
The Kings of Hallyu Wave are back!
Super Junior will be coming back with their 11th full-length album, The Road: Keep on Going, on July 12.
The group also unveiled the music video teaser for their comeback single Don't Wait.
8. SF9
The SF9 comeback schedule for their next mini-album, The Wave of9, has been revealed. Fans may anticipate the release of the 11th mini-album on July 13.
SF9 will be making a comeback as six members without Rowoon, who has a busy schedule due to drama filming.
9. ITZY
Exactly a week after aespa, ITZY is bound to make their comeback on July 15 at 1 p.m. KST (12 p.m. Manila time) with their new album called Checkmate.
Following their comeback will be their first-ever world tour, starting with two nights of concert in Seoul on August 6 and 7.
Shortly after, the girls will head to the United States to perform in eight different cities between the months of October and November.
10. HYOLYN
After Queendom 2, HYOLYN is set to comeback on July 18 at 6 p.m. KST (5 p.m. Manila time) with her third mini-album.
11. SEVENTEEN
SEVENTEEN announced that they would be returning with a repackaged album on July 18 at 6 p.m. KST (5 p.m. Manila time).
On June 27, SEVENTEEN officially released their first teaser for SECTOR 17, the repackaged version of their recent fourth studio album "Face the Sun."
Below is the boy group's Come Into Our World : SECTOR 17 #1 teaser video.
SEVENTEEN has also released a promotion timetable which kept the fans thrilled for their comeback.
12. STAYC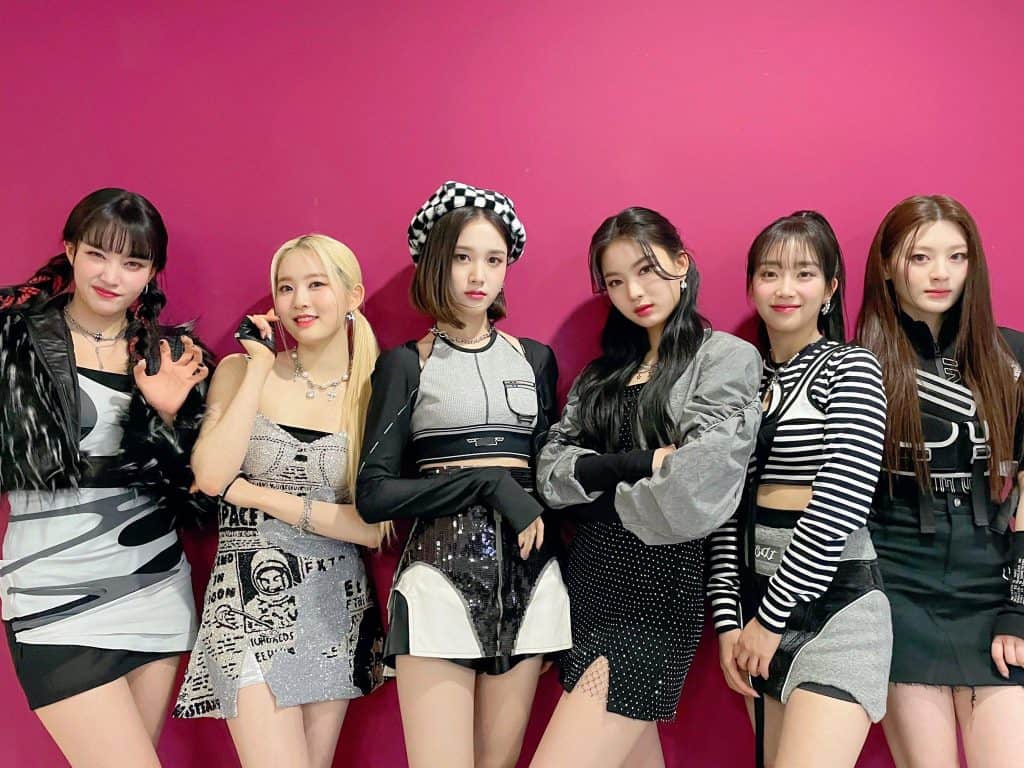 On July 1 at midnight KST, STAYC unveiled their first teaser photo for WE NEED LOVE, the group's third single album.
WE NEED LOVE is set to be released on July 19 at 6 p.m. KST (5 p.m. Manila time).
Check out STAYC's first comeback teaser below!
13. XDINARY HEROES
JYP Entertainment's rookie band Xdinary Heroes is set to come back with their first mini-album Hello, World, on July 20. The group dropped the track list on June 29.
O.de, Jun Han, Gun Il, Jung Su, Gaon and Joo Yeon make up the group Xdinary Heroes, who made their debut in December 2021 with the single Happy Death Day.
The group attracted attention for being JYP's first K-pop idol band to be introduced in six years following DAY6.
14. ATEEZ
ATEEZ earlier announced that they would return in July.
The group released a teaser video titled 07.29 WAKE UP, THE WORLD on July 1, at midnight KST (11 p.m. Manila time). The video opens with a dark and foreboding chamber filled with many screens and wires. "Wake up, wake up world. It's time," a man's voice then says.
The date of their comeback was made known through the video. ATEEZ will return on July 29.