Actress-turned-politician Angelika Dela Cruz took to social media to express her dismay over the country's "dirty politics" after receiving a death threat with gun bullets.
In a Facebook post on Tuesday, June 7, Angelika shared a photo of four bullets alongside a handwritten letter warning her of what's to come.
'Napaka dumi po (talaga) ng politika sa ating bansa .. yan po ang sulat at bala na pinadala sa XO ng aming Barangay na nagsasabi na may 4 daw na susunod," wrote Angelika who is the barangay captain of Barangay Longos in Malabon.
"Grabe naman kayo kung sino man kayo na gumagawa nito sa amin," said Angelica revealing that an unidentified person has also been skeptically taking rounds in their neighborhood.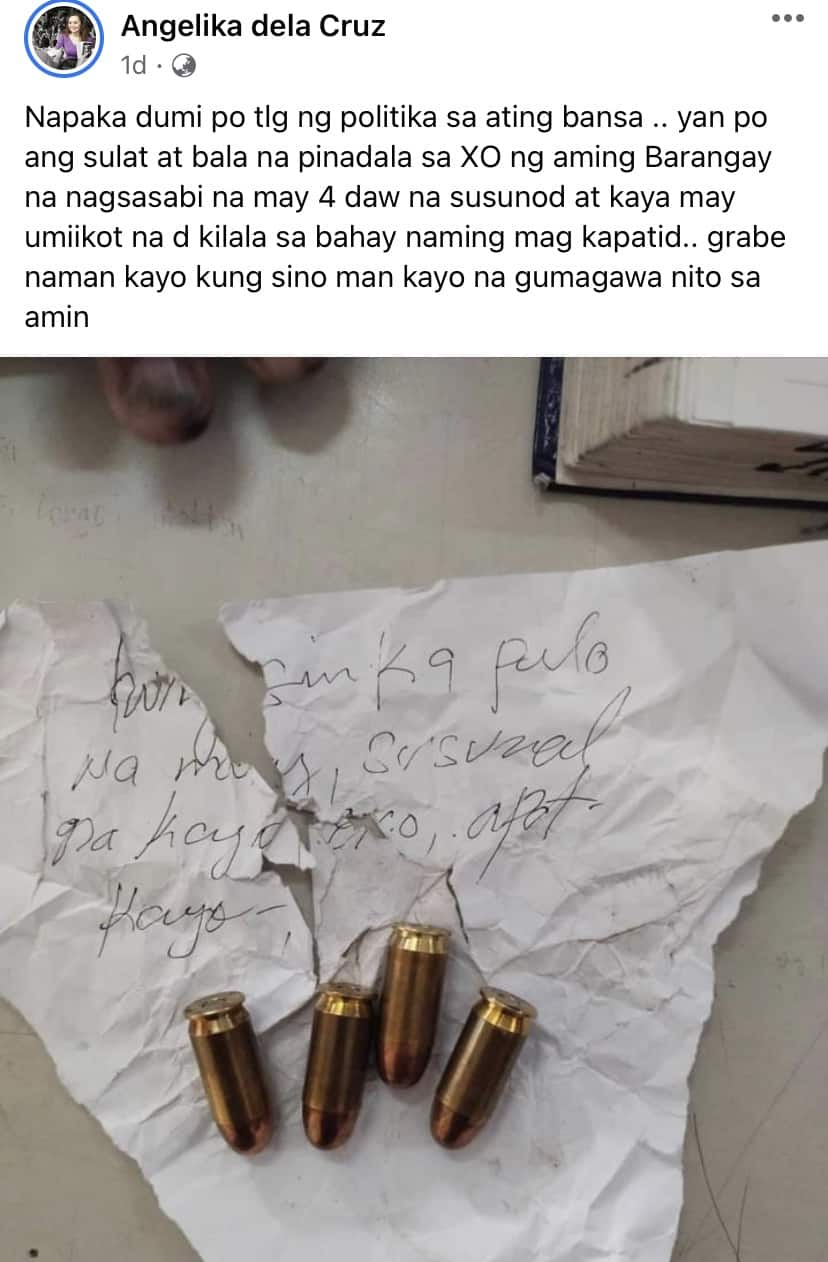 This isn't the first time Angelika's life was put into danger due to politics.
In 2013, a man tried to stab Angelika from behind during one of her house-to-house campaigns as a barangay chairman. Fortunately, Angelika's bodyguard prevented the man from stabbing her and took her to her car.