Maxene Magalona is the best example when you want to travel and follow your heart at the same time!
The actress shared that she has taken on another trip where she allows her heart and soul to pick the destination for her.
On an Instagram story, the 35-year-old shared a snap of her at the Singapore Changi Airport.
"As usual, I've just been allowing my heart and soul to guide the way during this trip. No planning, just feeling," she said.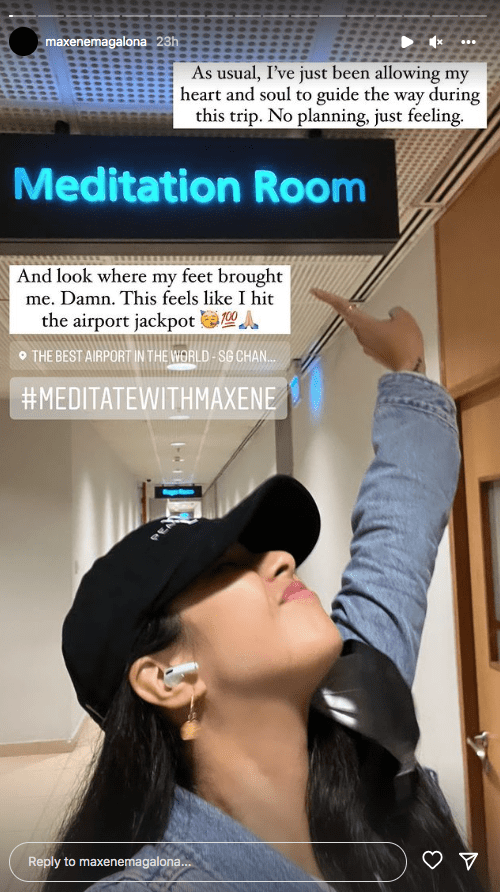 She excitedly shared that she stumbled upon a mediation room.
"This feels like I hit the airport jacket," she added.
Maxene is back in Indonesia where she spent a year with her husband Rob Mananquil. On a past social media post, she shared how their time in Bali has been "the most eye-opening and soul awakening" time of her life.