Jericho Rosales is definitely having the best time in New York City!
The actor recently shared that he took an acting workshop by international acting coach Anthony Vincent Bova at his Bova Actors Workshop at the big apple.
"Acting workshops – one of my happy places. This stoke is for everyone! Acting should be taught in schools. Anyway, I made a new friend and had a good walk," he wrote in the caption.  
In one of the snaps, Jericho smiled from ear-to-ear as he was photographed with Bova.
Under the comments section, the 42-year-old's friends couldn't help but gush over Jericho's experience with the famed acting coach.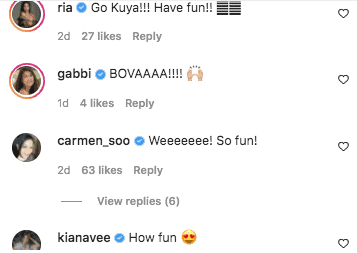 It was in February when Jericho and his wife Kim Jones now share a home in New York City.
On an Instagram post, he shared a snap of him sitting by the window of their apartment and another of his wife on floor of their empty space.
READ: Jericho Rosales shares a peek of New York City home with Kim Jones