Scarlet Snow Belo got an early birthday present in the form of a yellow belt in taekwondo after passing a kick test.
She shared the news on her Instagram page last Wednesday, March 2, showing off her yellow belt while holding a piece of wood that she cut into half for her test.
"People, I passed my kick test! I now have a yellow belt. What an awesome early birthday gift," she wrote.
She also thanked her coach, 2013 Southeast Asian Games gold medalist Jade Zafra, for being her mentor and being patient with her during training.
On her Instagram Stories, Scarlet's mom, celebrity doctor Vicki Belo, expressed how proud she is of her daughter. She also shared a picture of Scarlet receiving the yellow belt.
"My baby graduated from her white belt to a yellow belt! Congratulations, Scarlet Snow!" she said.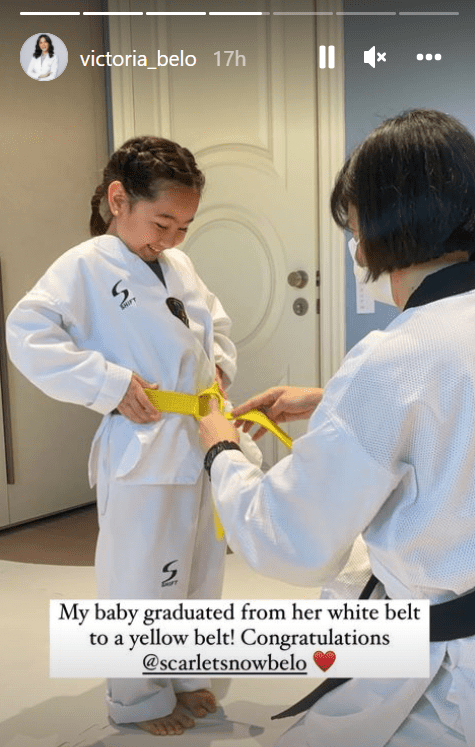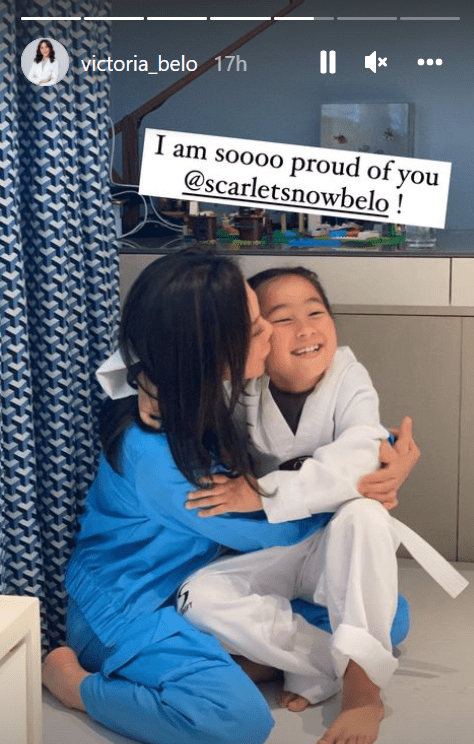 Kapamilya actress Francine Diaz, who was recently treated by Belo to an Encanto-inspired birthday party, congratulated Scarlet for her achievement.

Scarlet is the only child of Belo with fellow celebrity doctor Hayden Kho. After welcoming their daughter in 2015, the couple tied the knot last June 2017.