Zack Tabudlo might just be Shawn Mendes' biggest Filipino fanboy!
The singer took to social media to share his excitement that Mendes has approved of his song cover on video-sharing platform TikTok.
"MY HEART LITERALLY STOPPED. HOW DID I NOT SEE THIS. SHAWN FREAKIN MENDES FRKIN COMMENTED AND LIKED MY TIKTOK COVER OF HIS SONG," Zack wrote on Instagram.
On his Instagram post, the 20-year-old shared his emotional reaction to the Canadian singer-songwriter's approval.
It was on Friday when Zack shared a video of him on TikTok, singing one of Shawn's hit songs It'll Be Okay.
The short clip with over 1.7 million views was approved by Shawn with a black heart emoji down in the comments section.
Zack responded: "HI SHAWN U R MY HERO."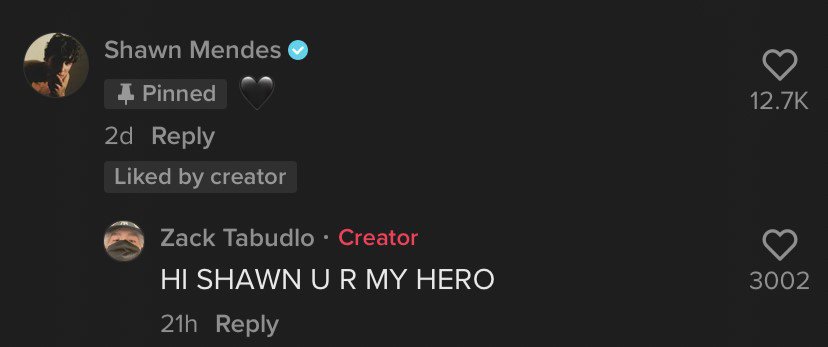 The up-and-coming OPM singer is making waves globally. Just last year, he was featured as an international hitmaker in a Rolling Stone article.
Zack was praised for his "soaring soprano voice" and was even compared to Bruno Mars and Adam Levine's .