Derek Ramsay definitely doesn't want his relationship with fiancée Ellen Adarna compared to that of Hollywood stars Angelina Jolie and Brad Pitt, the pair once known as Brangelina.  
On social media, the actor couldn't help but respond to a netizen's interesting comment.
"Angelina Jolie and Brad Pitt ng pinas. Bagay kayo. I wish forever na yan," they wrote.
While the netizen meant well, Derek found it funny that they were compared to the Hollywood couple who have already called it quits.
"naku naghiwalay na sila Diba?! Lol," he responded.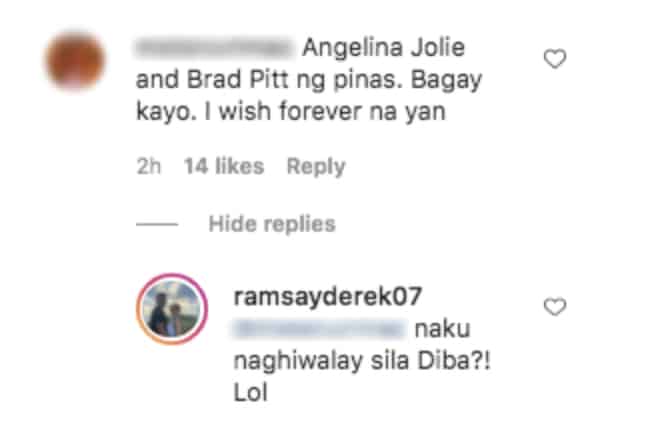 Recently, Derek and Ellen had their special way of celebrating the pre-wedding tradition, pamamanhikan. The couple, with both of their families in tow, enjoyed a getaway at the island of Siargao.
READ: Ellen Adarna, Derek Ramsay go on 'pamamanhikan' getaway trip