Andre Brouillette has broken his silence on rumors linking her to Miss Universe Philippines 2020 Rabiya Mateo.
The Kapamilya actor-host recently posted photos of him with the Ilongga beauty queen at a restaurant in Beverly Hills, California. This led netizens to speculate on the nature of their relationship amid the breakup rumors surrounding Rabiya and her longtime boyfriend. 
In a Star Magic Inside News interview, Andre related how he met Rabiya, noting that they are under the same agency.
"Rabiya is Miss Universe Philippines 2020. And we have the same agency, the same team that's managing her. I was able to meet her as I came to Miami to do hosting for Miss Universe updates," said Andre.
"I can't control the things that people say, and also, not everything that people say is always true," Andre said, dishing out details behind his photos with Rabiya.
RELATED: Rabiya Mateo and Andre Brouillette hang out in the US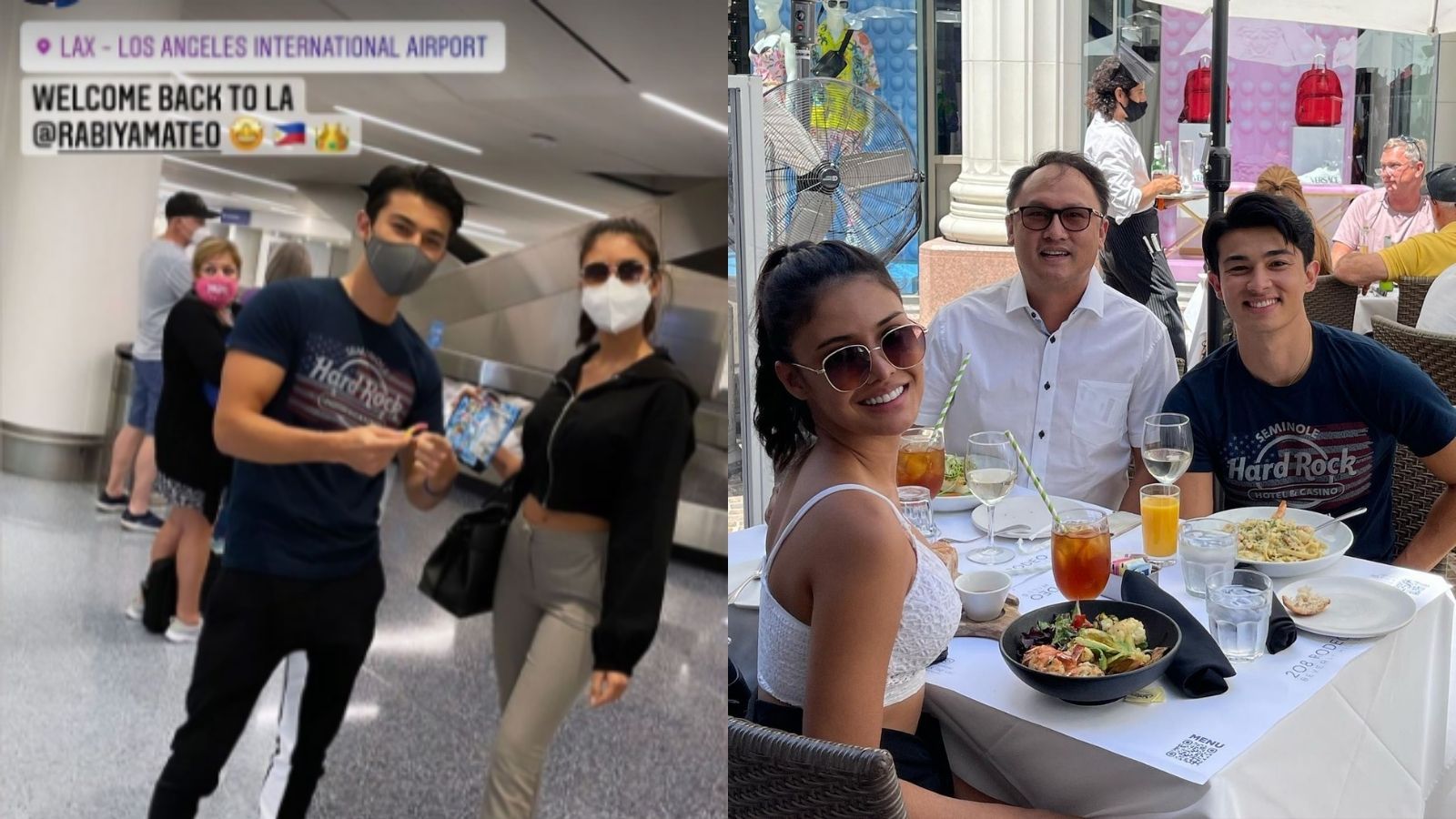 "What happened was we picked her up from the airport. We had time and we were all hungry. We went out and had a great lunch in Beverly Hills," Andre said.
He added that he had no other intention in uploading the photos than showing "it was a great time with friends and a great lunch with Miss Universe Philippines 2020!"
"So, great photo to upload, right? For the memories," said Andre.
He then echoed Rabiya's previous statement debunking the rumors, stressing that they are just friends and nothing more.
 "We're great friends, and I have the utmost respect for her. She's a great person representing the Philippines. I wish her success in her life," Andre said.