Gregorio "Gigo" de Guzman went emotional as he wished his late mother, Claire dela Fuente, was still around to witness the junking of rape with homicide raps against him and 10 others in the case of Christine Dacera.
Gigo was among the respondents implicated in the 23-year-old flight attendant's death after a New Year's Eve party at a Makati hotel.
A report by The Philippine STAR on Tuesday stated that the Makati City prosecutor's office cleared Gigo along with 10 others of the criminal charges due to lack of probable cause.
"The issues raised in this office's resolution dated Jan. 6, particularly the crime committed and the culpability of each respondent, even at this point, have not been established," Makati Assistant City Prosecutor Joan Bolina-Santillan was quoted as saying.
Through his Instagram stories, Gigo noted while the case still has a long way to go, the resolution "lifted some of the weight these past 6 months."
A News5 report said that the respondents would still have to "face a separate complaint filed by the National Bureau of Investigation which initiated an independent probe after the PNP bungled the investigation."
"The damage has been done. It's still not completely over, but at least for today, we can breathe a sigh of relief," said Gigo.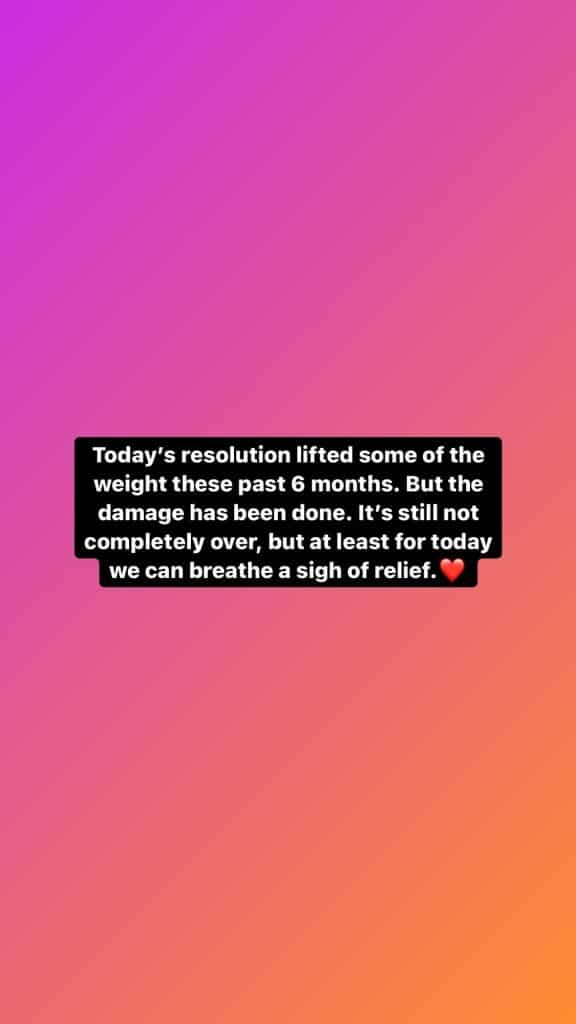 He also longed for the presence of his mom Claire, who last month died of cardiac arrest, a week after she tested positive for COVID-19.
"For the first time, I went to Makati City Hall without my mom… And I truly felt her absence. As the guys talked about (giving) their copies to their parents to give them a sense of comfort, I wished I could hand mine to her," wrote Gigo.
"Ma, we did it. One step forward," he added.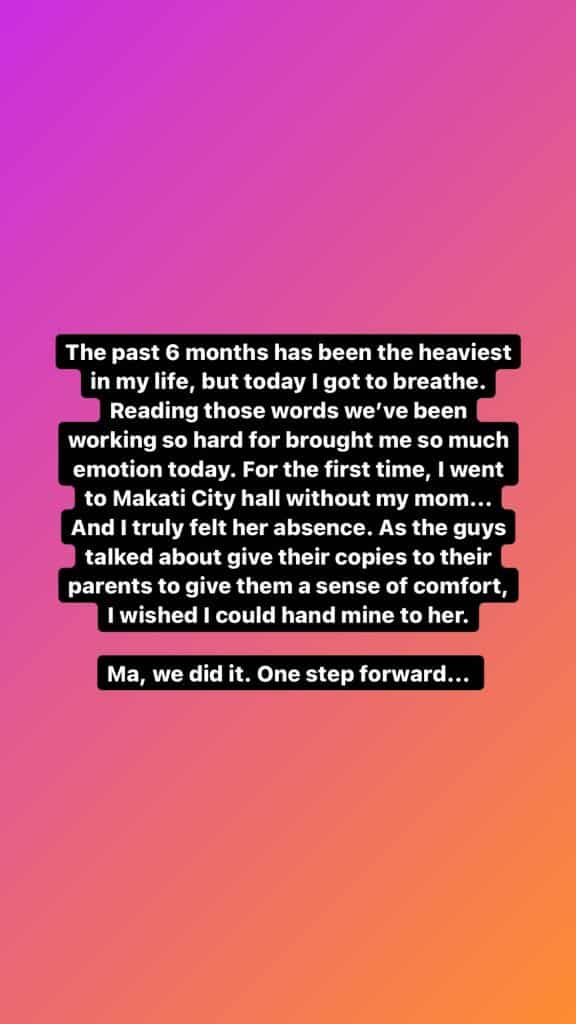 Claire had publicly defended her son against accusations of involvement in Dacera's death. The late OPM icon was known to have also helped her son's co-accused.
(READ: Claire dela Fuente, son speak up on Christine Dacera's death)