Drew Arellano recently shared an "expectation versus reality" of his wife Iya Villania's getup while reporting live from home.
In an Instagram story on Thursday, Drew shared a snap of what viewers normally see whenever the 24 Oras host appears on TV: Iya with full makeup on and a semi-formal top.
But unknown to many, Iya — as seen on Drew's Instagram's succeeding story showing a full-body photo of his wife — just paired the top with casual shorts and was even missing a slipper.
"What you don't see," Drew wrote alongside the photo.
"My wife's always ahead of the fashion curve," Drew added in jest.
Working from home has become the new normal setup for Iya and for many others after the COVID-19 pandemic hit the country.
Iya and Drew tied the knot in 2014 and are parents of three children — Primo, Leon and baby Alana.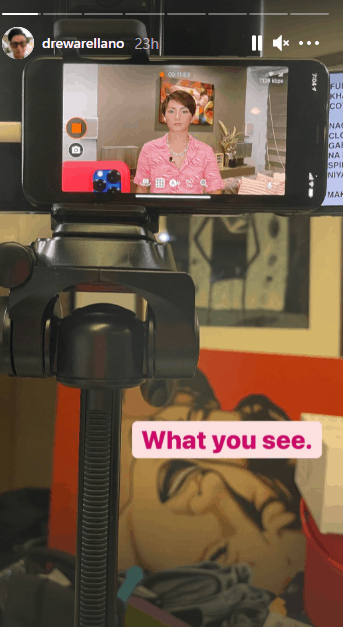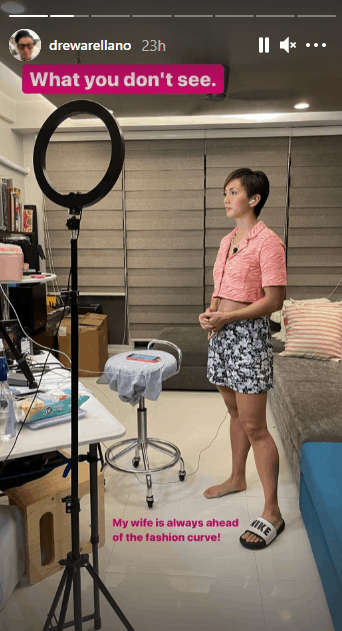 ---
READ MORE: