Janella Salvador and Markus Paterson were on full-on protective parent mode as they called out netizens who were bashing their newborn son's appearance.
On Twitter, the 22-year-old shared screenshots from a Facebook post where netizens were making their 5-month-old baby.
"I'm no stranger to bashing. But come for my son and I will come for you. People like this make me sick, wala pang isang taon anak ko and ya'll making fun of a NEWBORN," he wrote.
In one of the screenshots, a netizen wrote: "Jusko po panginoong mahabagin bat ganyan ang mukha ng batang yan."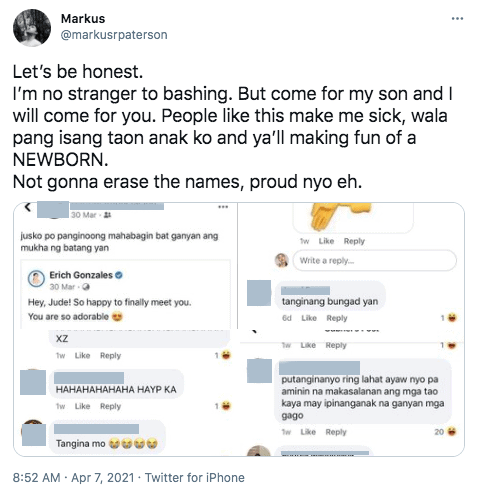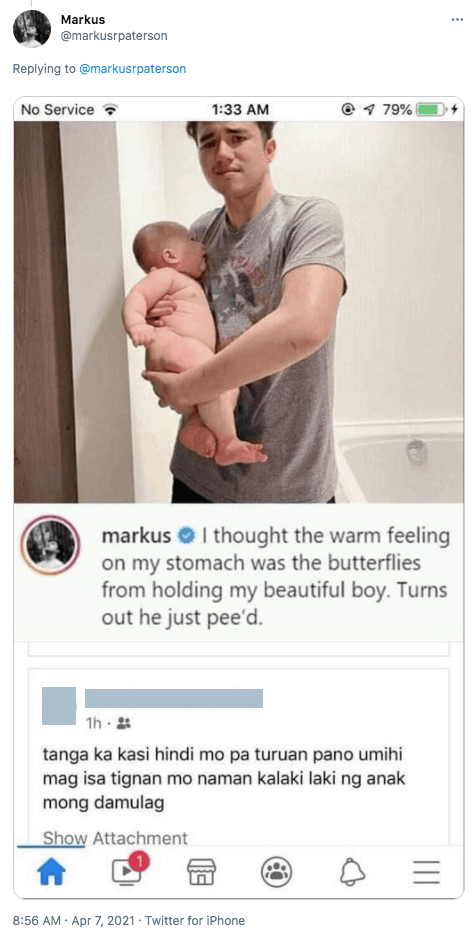 In another tweet, he addressed the people in his posts: "For the people in this post, I have no other words that I hope you someday find the happiness you need to fulfill that hole in your hearts. Maybe one day I can check on you all, since I have your names."
As for Janella, the actress shared a screenshot of the netizen's Facebook profile who was "making fun of Jude's face".
"Your humor must be really fucked up to make fun of a baby. I can take all the bashing in the world directed at me with grace, but direct it at my innocent son and you'll definitely hear from me.
"PS you sure about making fun of Jude's face? You sure, bud? Sure na? Yikes. Ayt," she wrote in her tweet.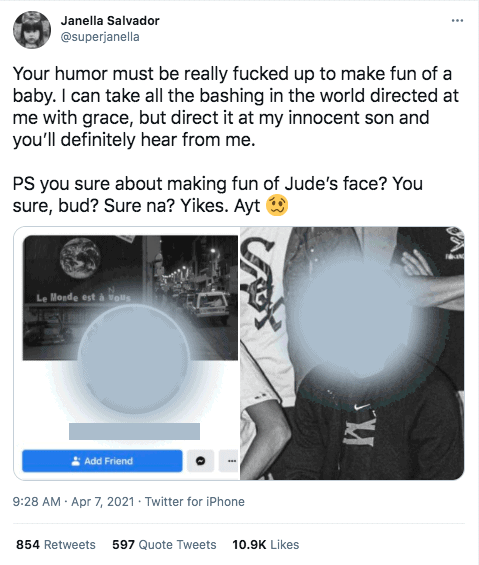 It was in January when the couple revealed that they are already parents to a baby boy named Jude Trevor.
Janella and Jude made the big reveal through a YouTube video that chronicled their journey towards parenthood.
READ MORE:
---