It hasn't even been a month since she celebrated 11 million subscribers on YouTube!
But there's nowhere to go but up for Ivana Alawi. On Tuesday, she celebrated hitting 12 million subscribers on the video-sharing platform.
This feat came just a few weeks after the actress hit 11 million subscribers.
On her Instagram stories, she shared a screenshot of her YouTube page already with 12 million subscribers.
"Happy 12 million," she greeted her followers.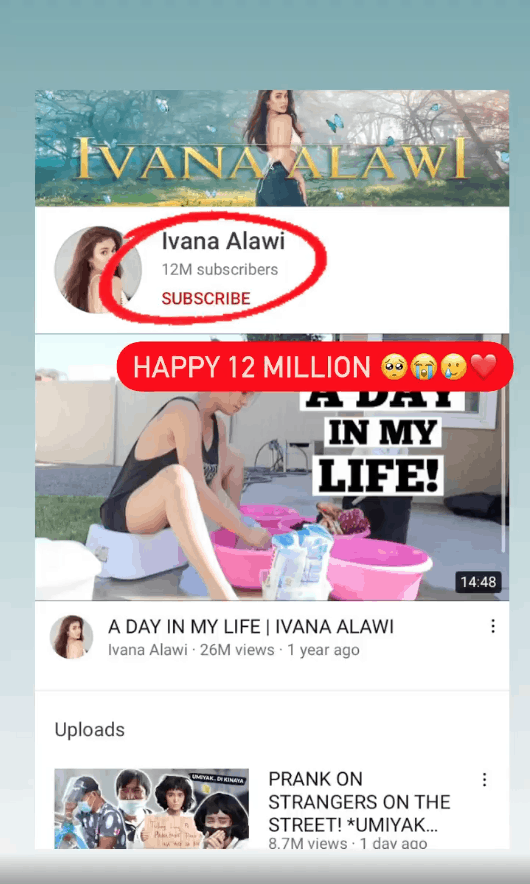 On Monday, the celebrity vlogger celebrated earning eight million views on her new vlog in just a day.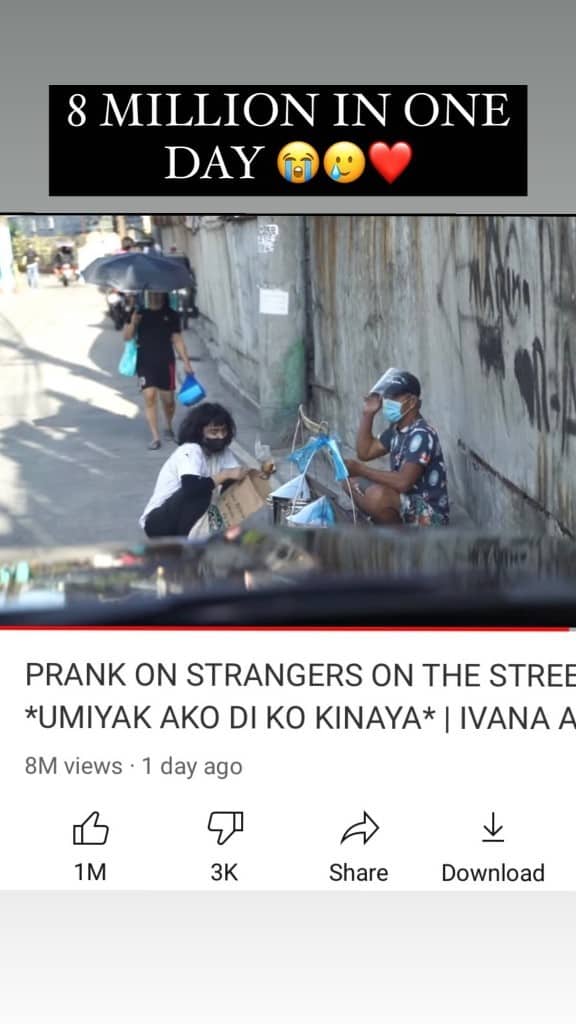 Her vlog uploaded two days ago was of her disguised as a homeless woman begging for food and money.
What was supposed to be a prank turned into an emotional experience for Ivana after her moving exchange with a 58-year-old street vendor who gave her money, food and even offered to buy her a drink.