Miss International 2016 Kylie Verzosa came to the defense of her boyfriend Jake Cuenca who recently drew flak for pulling a proposal prank on her.
Jake on Thursday shared on Instagram a video showing Kylie in the midst of a romantic dinner setup where he said he would like to ask her "one thing".
Netizens thought that Jake was already going to propose to Kylie, but frowned at the actor for only asking the beauty queen-turned-actress if she had already eaten.
While others found the prank amusing, some netizens called out Jake for being "insensitive" and making a "bad joke" that could have hurt Kylie's feelings.
Jake, however, pointed out that he and Kylie "get each other and we get the timing of things," and further said he wouldn't hesitate to get down on one knee for his girlfriend but at the right time. 
WATCH: Jake Cuenca's proposal prank on Kylie Verzosa earns mixed reactions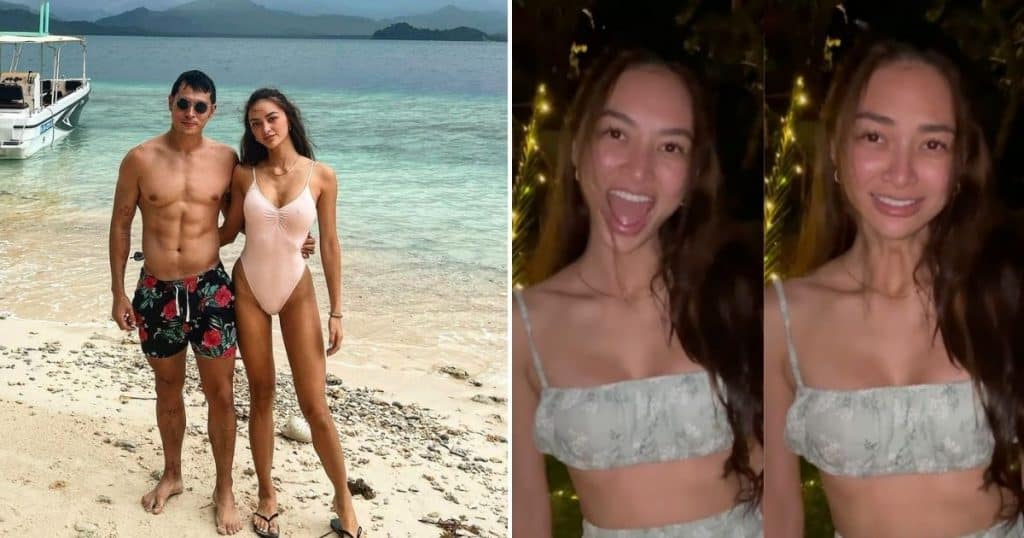 On Saturday, Kylie went to defend Jake from the criticisms, clarifying that she already knew beforehand what Jake was going to ask her in the video.
"Hello guys! I knew that Jake was going to ask me this question before filming. No feelings or humans were hurt while filming this video hehe, peace and love ??," wrote Kylie in an Instagram story.
"Jake is the best boyfriend for me," she proudly added.
Amid the criticisms, Jake shared a clip of him and Kylie being lovey-dovey, reassuring everyone that all's good between them.
"The only opinion that matters when it comes to our relationship is yours. I love you @kylieverzosa. ? Unapologetically in love with you," he wrote as caption.