A wedding proposal surprised and captivated passengers at the Park Square Terminal in Makati last September 14, 2019.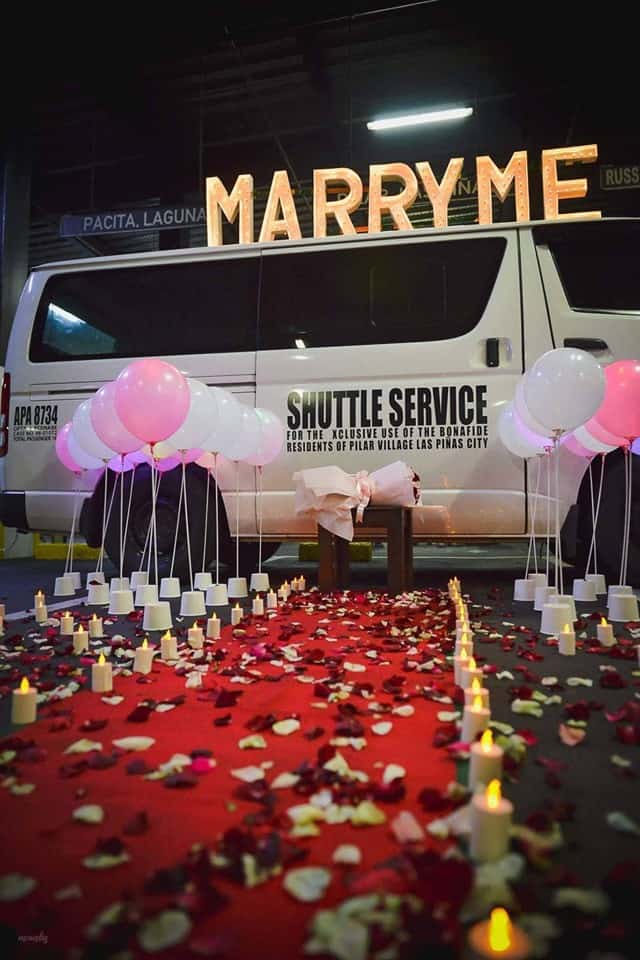 To mark their first anniversary, Dominic proposed to his girlfriend Zieryl in the same place where they met by chance after not having seen each other for a long time.
According to Charm Mallonga-Abril, a relative of the groom-to-be, the couple were former officemates but lost touch when they started to work in different companies. 
They saw each other again at Park Square Terminal in Makati City, rekindled their friendship and eventually became a couple.
A few years after, Dominic planned the wedding proposal in the same terminal where their journey to forever began.
Their friends and relatives were present during the proposal, complete with red carpet, candles and balloons.
The wedding proposal received numerous positive comments saying that Zieryl was one lucky woman.