This senior high school student received a total of 60 awards during graduation rites!
Eighteen-year-old Meckia Mari "Iya" Villanueva, who is Sto. Niño Academy's batch valedictorian, bagged 60 awards, including 24 medals, and has consistently been top of her class since elementary.
Iya trended online after posting a TikTok video showcasing awards she got at her graduation. The video has since garnered 1.2 million likes and counting.  
"[It] was too overwhelming, making me ask myself if I really deserved 'those' (pertaining to the awards)," she said in a message to The Philippine Star's Latestchika.
Some of her awards include the following: High Honors, Best in Practical Research and Best in Business Plan for the first semester. She was also recognized with Highest Honors, Best in Research Paper and Best in Capstone Research for the second semester.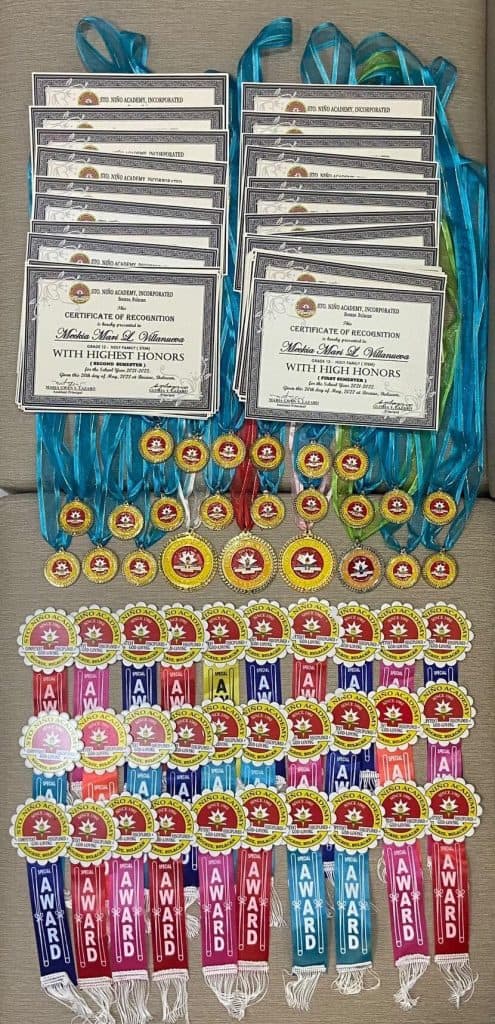 Iya said that her classmates, who expected and were accustomed to her being awarded, were still stunned by the number of awards she received this graduation.
"My parents were really proud [too] di man verbally yet their actions speak a lot. Super happy nila habang sinasabit yung medals and kinakabit yung ribbons," she said.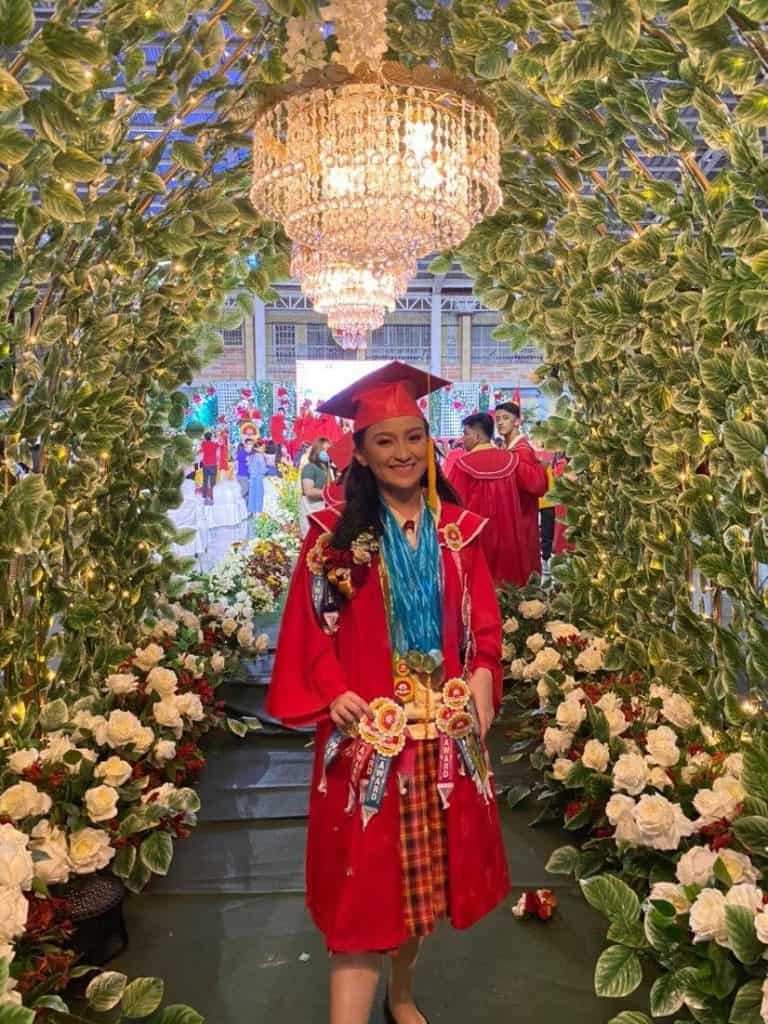 A scholar and student council president 
According to Iya, she has been ranking first in her batch since elementary, receiving around 10 to 20 awards every end of the school year.
"This SHS graduation has given me the most number of awards, but ever since elementary, (I've been ranking) first sa batch ko and naging consistent na yun until grade 12," she said.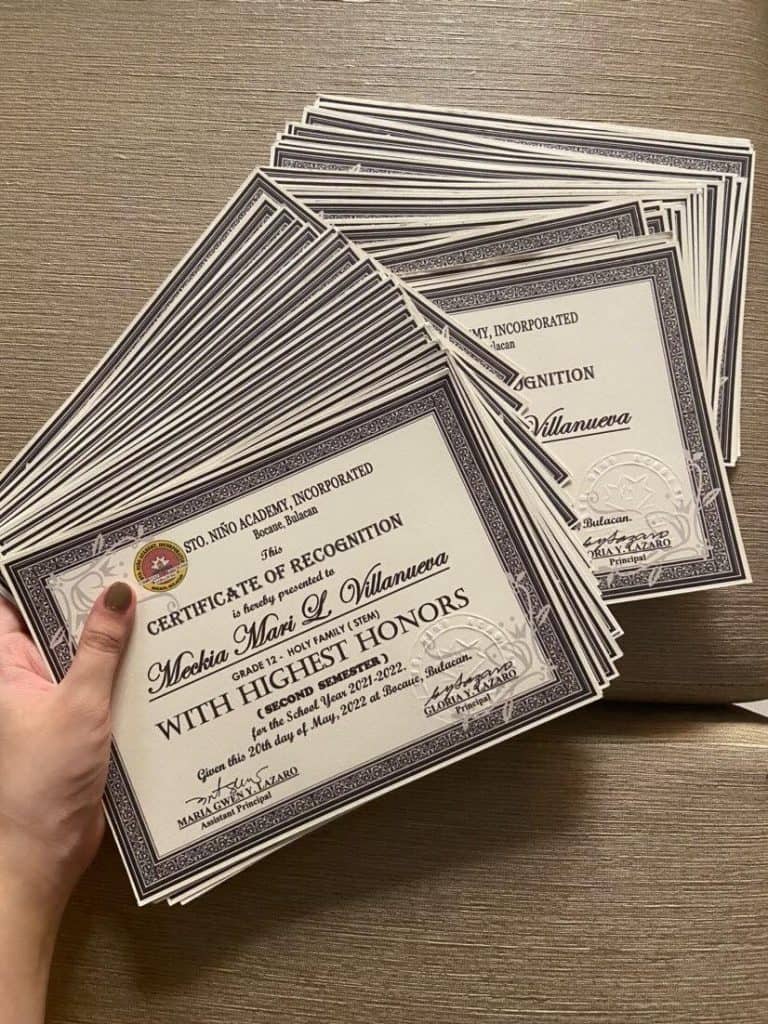 Being the daughter of a housewife and a card dealer in a casino, it has always been Iya's goal to excel academically to be able to maintain her scholarship and help her parents. At the same time, her family is her source of her inspiration and motivation. 
Moreover, Iya also gets inspiration from herself through academic validation.
"I usually get validation through my academic achievements, kaya I really strive for the best every school year," she said.
Aside from being a scholar, the 18-year-old also served as her school's student council president.
She was able to juggle both roles because she didn't assume all workload in the council so that her younger officers could also learn how to work within themselves. 
"As much as possible po kasi, 'di ko po talaga inaangkin lahat ng workload sa council since gusto ko pong matuto po yung younger officer ko. In that way, alam po nila paano yung gagawin when the time comes," she told Latestchika. 
Overcoming challenges
Iya also shared the rare times she struggled in her academics.
"Siguro po pinaka struggle is yung nagsabay po yung dami ng requirements sa personal problems which made me function less than the usual," she said.
Iya mentioned another struggle: their individual capstone research during the second semester of her final year in senior high school. She said she had no one but herself when she did the research and conducted procedures.
Although it was a lot of trial and error, she said it turned out well in the end.
Time blocking, on the other hand, is her study technique. 
"It is really my forte to manage my time by making time blocks. In that way, I can accomplish multiple tasks in a day but one at a time," she said.
She added that she usually wakes up at 3 a.m. to study because, according to her, it is more peaceful in the morning, and her brain is more active during that time. 
Next chapter 
Iya applied to four schools for college, namely, the University of Santo Tomas, Ateneo De Manila University, Polytechnic University of the Philippines and University of the Philippines. 
Currently, Iya is enrolled in UST with Medical Biology as her program of choice. Despite settling with her current program, she revealed that she still dreams of pursuing communication and journalism.
She is also hopeful that after graduating from her four-year college program, she will go straight to medical school and study to become a pediatrician. 
"I am definitely looking forward to a lot of breakdowns and breakthroughs. Still aiming for academic validation and improved study habits," Iya said when asked about what she is looking forward to in college.
Iya also shared some tips that might help students struggling with school work. 
"Everything must come in balance and moderation," Iya said. "Set your goals straight and make specific ways to achieve them. It is okay to rest but make sure to pick yourself up back on track."
The batch valedictorian said that each student should figure out their own personal study routine and make it a habit.
"Everything is a process that must come from within but know that you'll always have your own time to shine," she added.
Here is the list of Iya's awards as shared with Lateschika: