These edited photos of a netizen being cradled as a "baby" by Pasig City Mayor Vico Sotto are making netizens laugh out loud.
Facebook user Sammy Sharm took her time to collect photos of Metro Manila's youngest mayor cradling babies and changed their faces with hers.
The set of photos uploaded on Saturday quickly went viral with 15,000 reactions and shares as of writing.
Sammy said she made these photoshopped photos "just for fun" and as a break from the coronavirus (COVID-19) stress.
Here's her hilarious captions about the 30-year-old mayor.
Who's making 'pabebe'?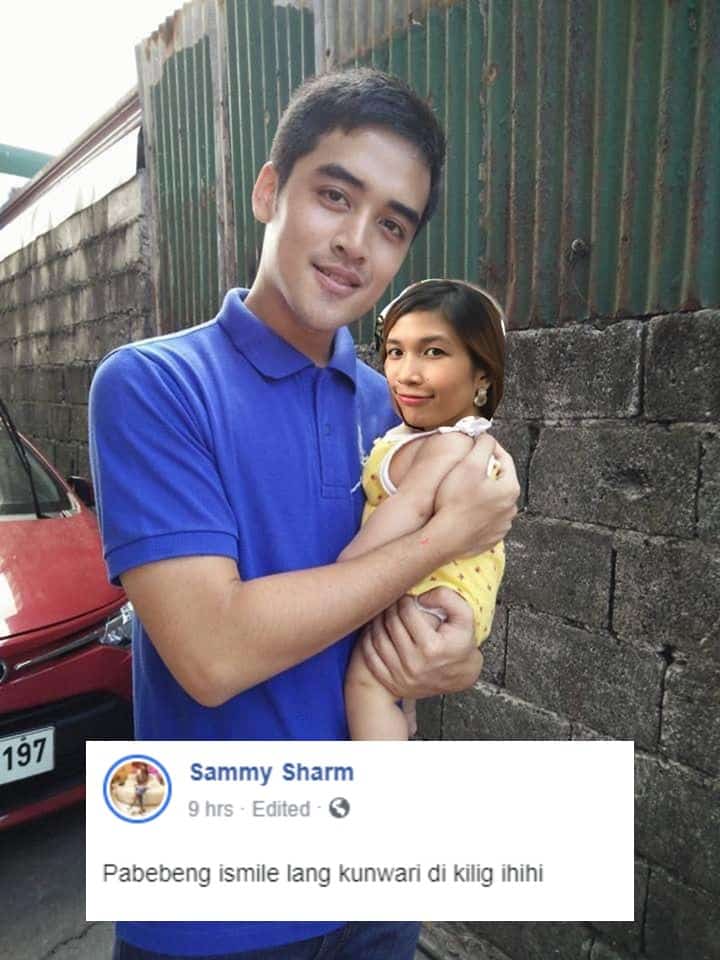 It's a staring contest and she's losing it!

'Qiqil mo si ako!'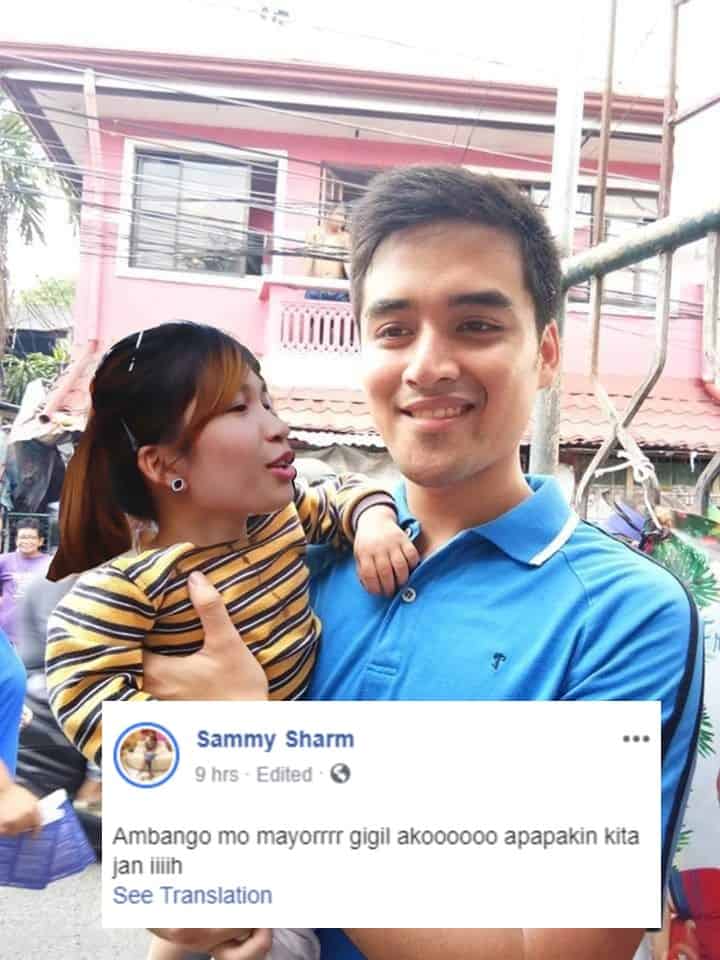 Holding hands achieved.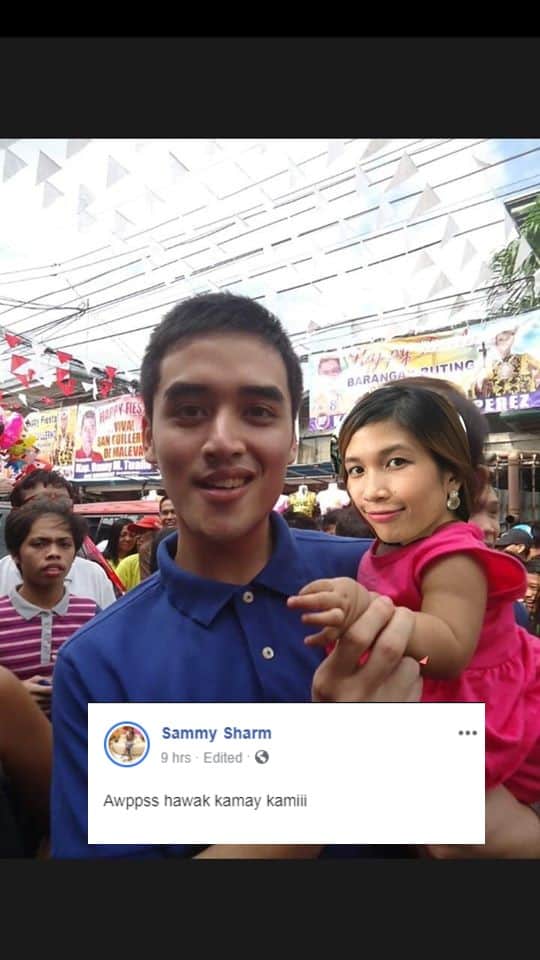 'Perks of being a short girl: When you hug taller guys, you can feel their heartbeat.'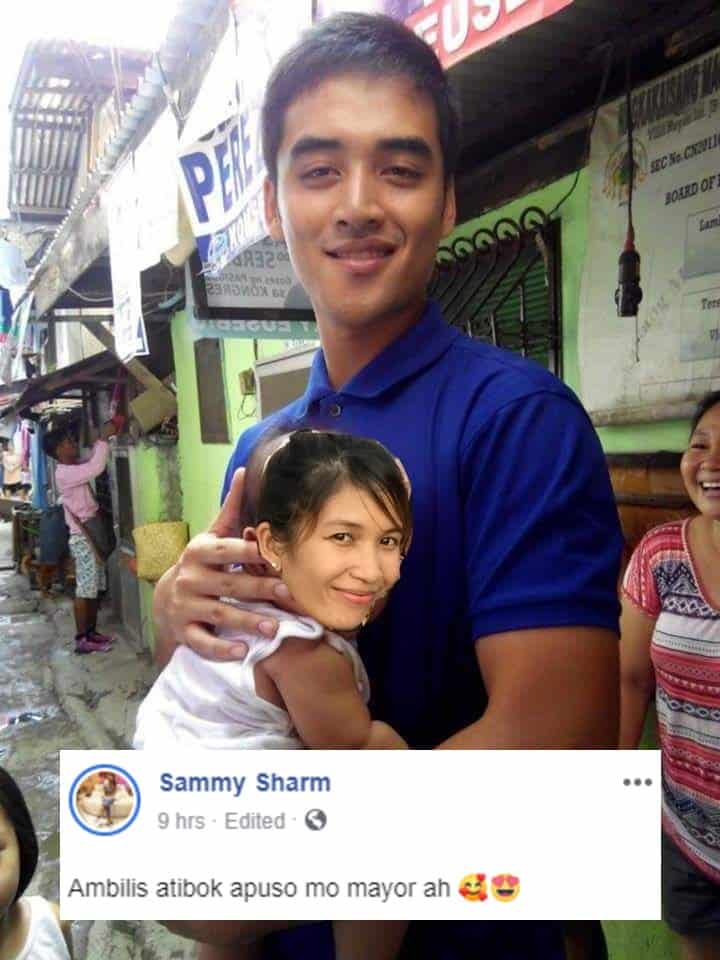 Win-win situation.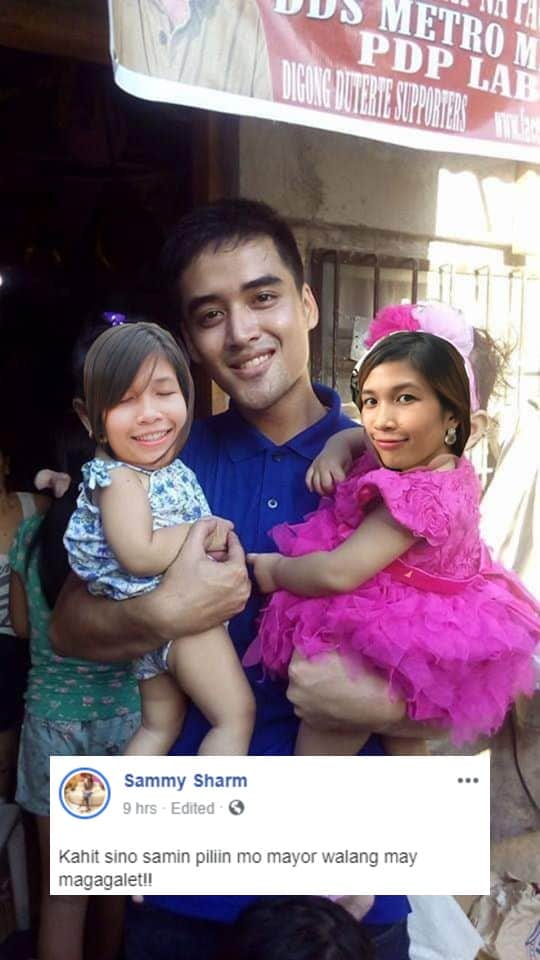 Shookt or love at first sight?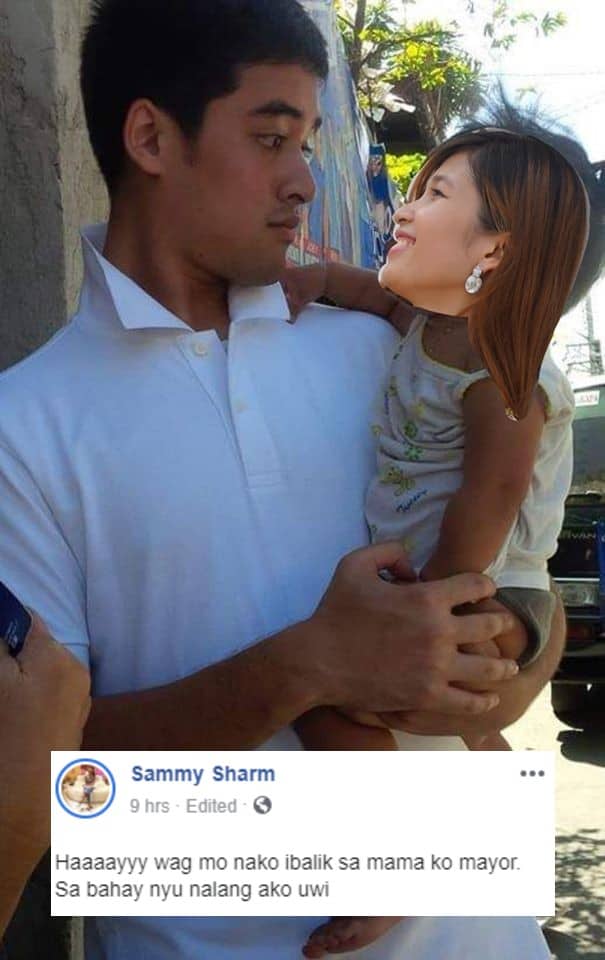 Can we call her the lucky one?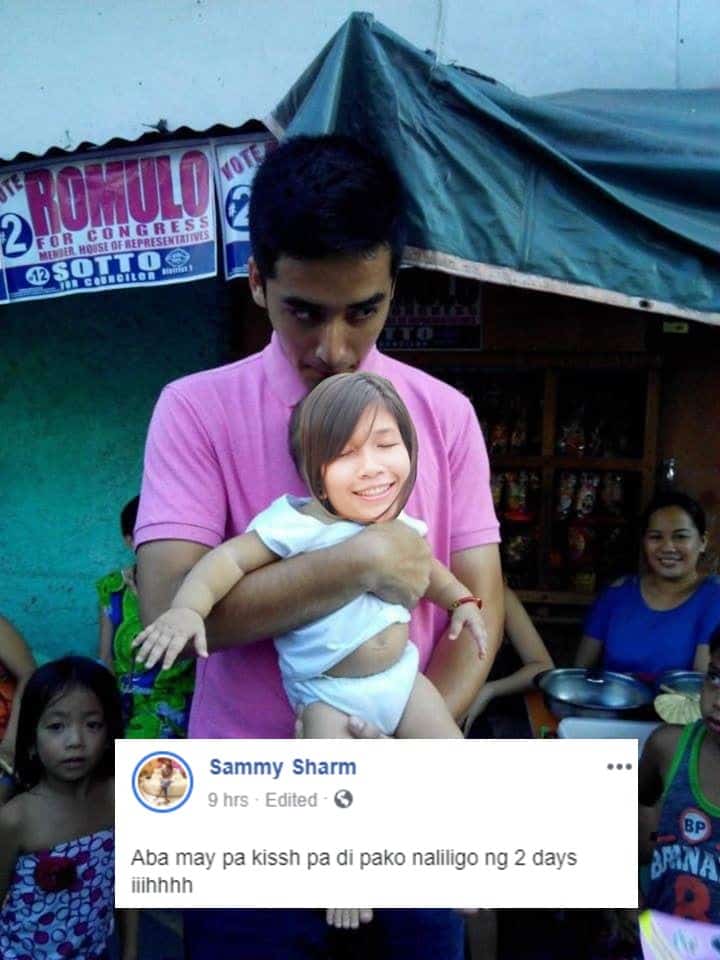 Mayor Sotto trended online over the week for "proactive" measures being implemented in Pasig City against the spread of the coronavirus disease (COVID-19).
The mayor, along with his team, managed to provide sanitation tents, disinfecting equipment, food packs, community kitchen, disinfection drones and Bike Share units to the frontline government personnel and health workers.