Ellen Adarna said she endured a gruelling 14-day mental training in Bali, Indonesia.
In a series of Instagram stories, the actress shared she decided to go through with the training so that she could no longer be a "prisoner in her own mind."
"I did mental training 'coz I was stuck in this black hole for almost 3 years. My anti depressants didn't do me any good, it made me immobile and numb. I was getting weaker mentally and emotionally — something had to be done," she opened up.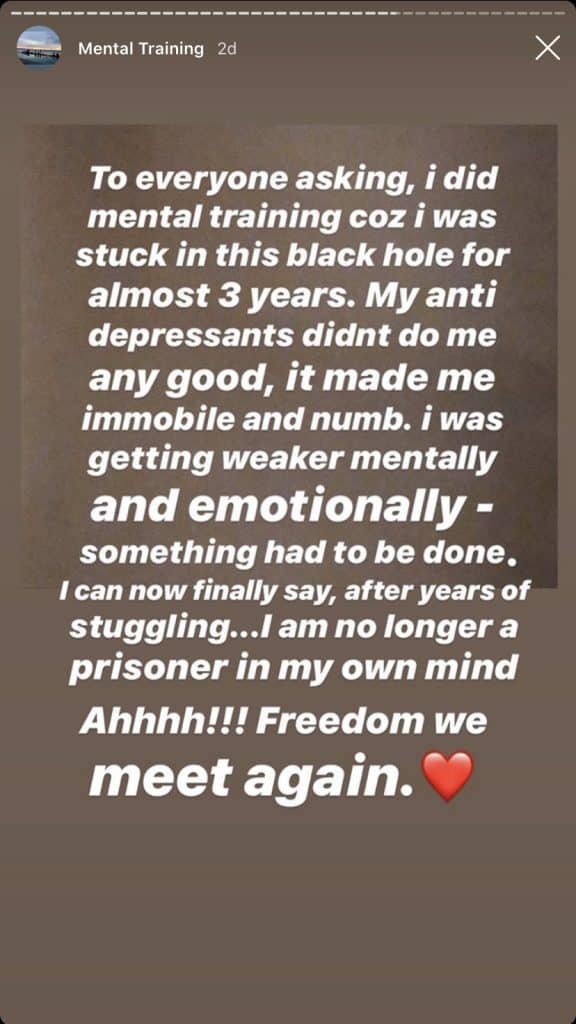 Ellen said her coach took the videos and photos of her so she could look back on how she dealt with her demons. "He documented some of the exercises so I can look back be reminded and say I did it," she said.
She added her training required 14 days of isolation and vegetarianism.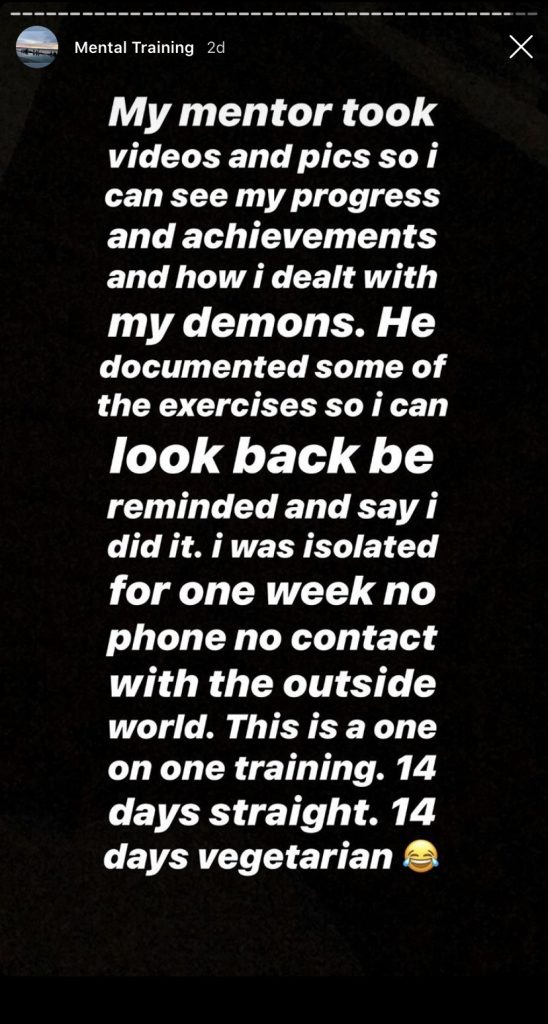 Her strenuous exercises consisted of a five-hour meditation, jumping for five kilometers and balancing on bricks.
In one story, Ellen was seen cutting blades of grass for organizing after. She was also wrapped in cling wrap to train her mind that she can overcome anything.
In another story, she shot down a netizen who criticized her for her training. The netizen said Ellen was "doing it for the gram" because if she was really meditating, she wouldn't have time to document the process.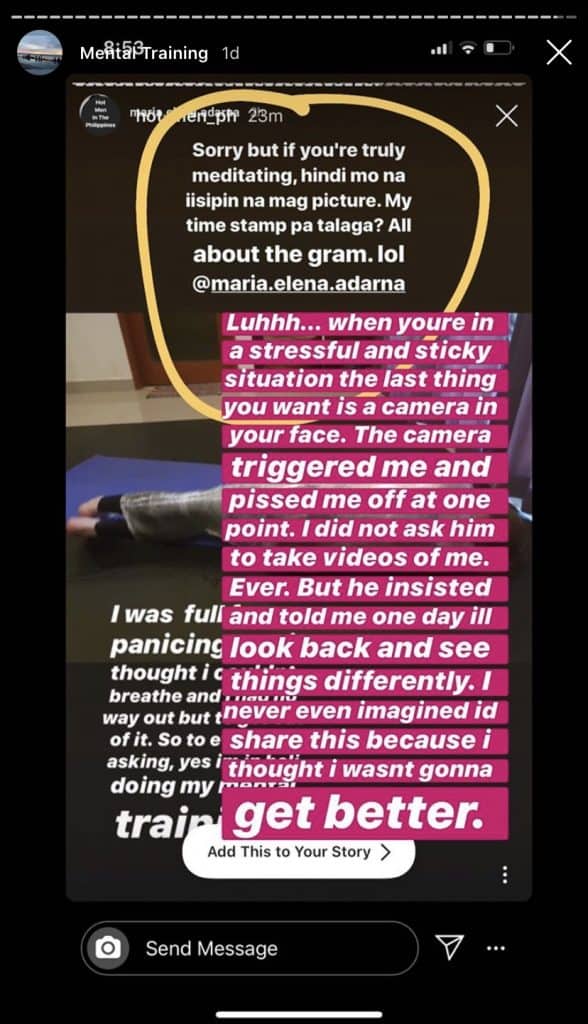 Ellen defended herself: "When you're in a stressful and sticky situation the last thing you want is a camera in your face. The camera triggered me and pissed me off at one point. I did not ask him to take videos of him. Ever. But he insisted and told me one day I'll look back and see things differently. I never imagined I'd share this because I thought I wasn't gonna get better."
The Cebuana actress went on a showbiz hiatus three years ago to give birth to her first child with John Lloyd Cruz named Elias Modesto. The couple have reportedly parted ways.