Can you imagine eating halo-halo made from snow?
Using snow as an alternative for shaved ice was made possible by actor-comedian Jobert Austria, more popularly known as "Kuya Jobert".
During his recent trip to Calgary in Canada, Kuya Jobert did not miss the chance to make use of the winter snow as his special ingredient in making halo-halo. 
In his vlog uploaded last week, the comedian filmed himself preparing the mixed fruits, milk and sugar that he would use for the halo-halo.
Netizens lost it when the comedian began scooping out fresh snow that had fallen on top of the table at the frontyard of the house he was staying in.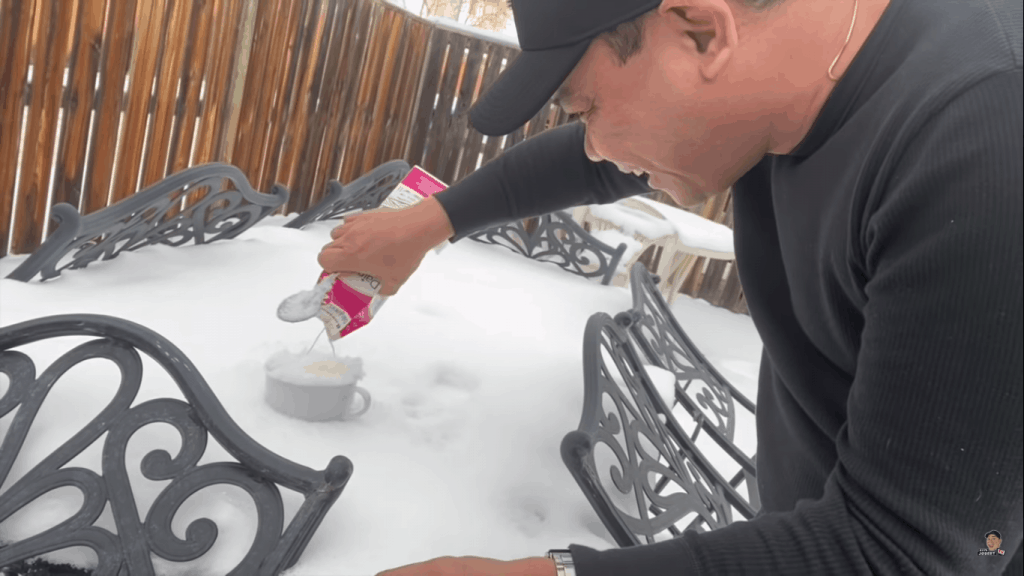 "Life hacks with Kuya Jobert 2019 ???," a commenter said.
"May nakagawa na ng pangarap ko na gumawa ng halo2x gamit ang snow hehehehehe LEGEND-KUYA JOBERT Hahaha," another one said.
The result? It tastes no different from the usual crushed ice used for making the Pinoy dessert, according to the comedian.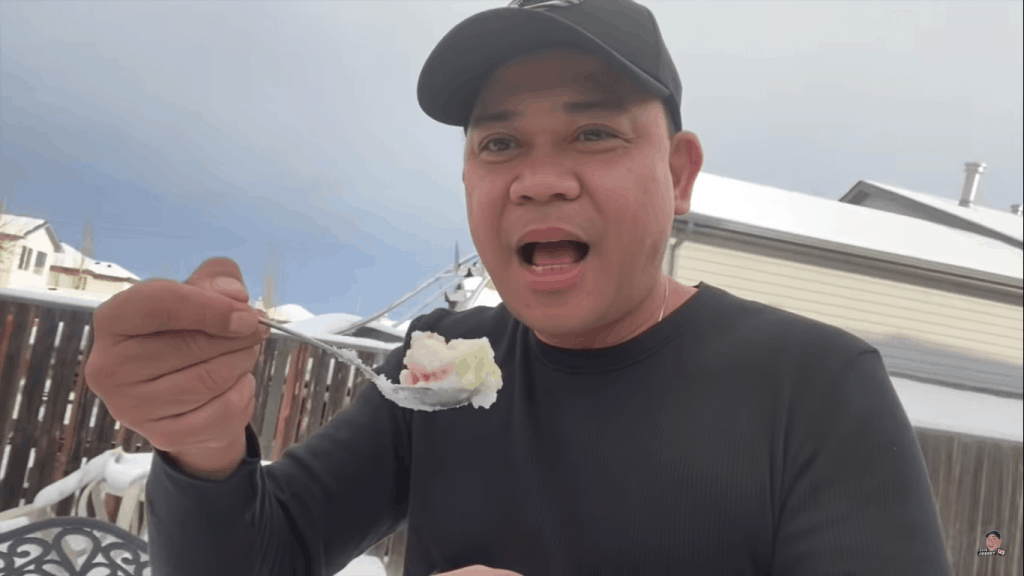 "Pwede. Walang pinagka-iba," Jobert said when he tried tasting the mix.