Unity, camaraderie, sportsmanship were just among the things that prevailed in the 30th Southeast Asian (SEA) Games.
Now that the biennial sports event has come to an end, we look back at these moments that greatly showcased how athletes successfully embodied the "as one" phrase from the multi-sports event's official slogan.
#WeWinAsOne: SEA Games hero
Filipino surfer Roger Casugay has not only earned Philippines' first gold medal in surfing but also won the hearts of many with his heroic act during the 2019 SEA Games.
The Pinoy athlete took the spotlight after he saved his Indonesian foe from getting swept away by the huge waves when his leash snapped in the midst of their race for gold.
Recognizing his heroism, the Pinoy surfer was chosen to be the Philippines' flag-bearer during the closing ceremony of the multi-sports event.
Casugay has proven that he's an athlete with a golden heart.
#WeTweetAsOne: Pinoys show love for Timor-Leste
The Filipino netizens lived up to the biennial event's official slogan, #WeWinAsOne after they showered Timor-Leste athletes with love and support through social media.
Timor-Leste at that time still has not received a medal from any event.  
"Tweeting as one," Pinoys cheered for the Timor-Leste athletes with words of encouragement, even making Timor-Leste one of the top trending topics on Twitter.
It appears that the efforts paid off. The neighboring country wouldn't be going home empty-handed as they clutched one silver and five bronze medals. Yey!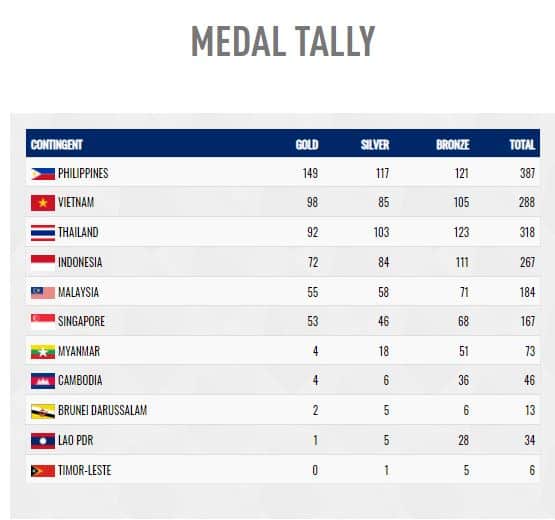 #WeDanceAsOne: Singaporean and Filipino athletes groove to Manila
They were rivals in the competition, but hey, they can be like friends having a good time as well.
The two teams showed camaraderie after the Philippine fencing team's head coach showed the Singaporean athletes how to dance to the tune of the classic OPM song Manila by Hotdog, using President Duterte and Senator Bato dela Rosa's moves when they were caught on cam at the SEA Games opening. They, too, couldn't help but dance to the same song played during the entrance of the Philippine delegation at the Philippine Arena on November 30.
The video of them grooving as one was just a happy sight!