Chesca Garcia Kramer has tested positive for COVID-19 twice and is currently self-isolating.
The actress and Team Kramer matriarch on Monday, January 24, shared via Instagram a photo of her antigen test with positive result on her eighth day of isolation.
"My 8th day today and still positive," wrote Chesca alongside an unamused face emoji.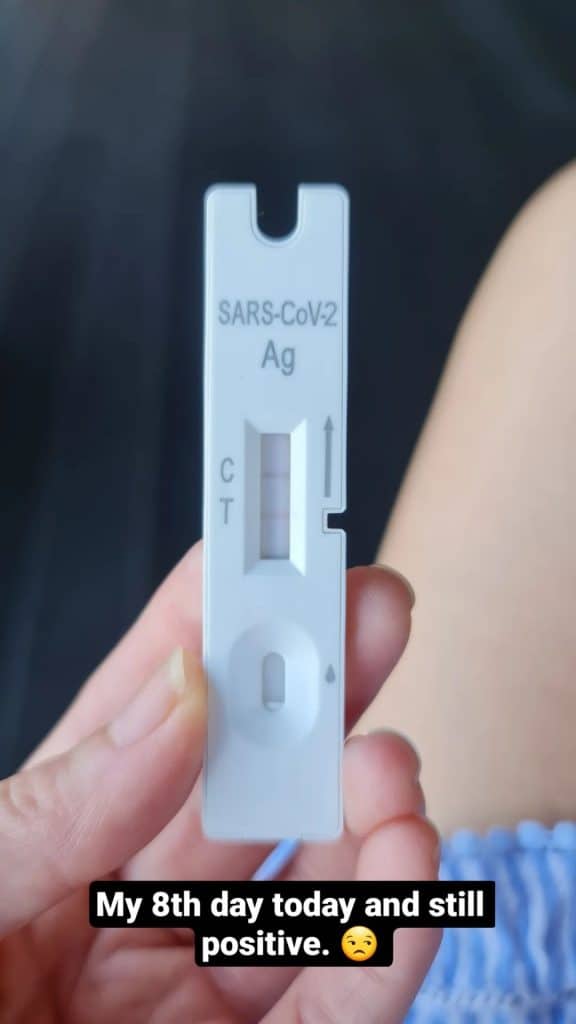 Doug Kramer, on the other hand, took to his Instagram to share how much he's missing his wife while undergoing quarantine.
"Sunset is a promise of a new tomorrow. I'm sure everyone can relate, this January has been a hassle," wrote Doug as caption on the photo of himself facing the sunset view from their home. .
"I miss you @chekakramer. A few more days honey," he added.
The couple marked their son Gavin's ninth birthday last January 15 with daughters Scarlet and Kendra, with an intimate dinner at home.
Early in January, Chesca and Doug gave away their "extra supply" of paracetamol syrup to at least 16 residents in Manila with kids aged 6 to 12 years old, amid the surge of COVID-19 cases.