Post-pageant drama brewing?
Just a few hours after Iloilo City's Rabiya Mateo was crowned as Miss Universe Philippines 2020, MUP Organization national director Shamcey Supsup posted an intriguing message about the qualities that make a "true queen".
"To bear defeat with dignity, to accept criticism with poise, to receive honors with humility — these are the marks of a true QUEEN," the 2011 Miss Universe third runner-up wrote in an Instagram story on Sunday.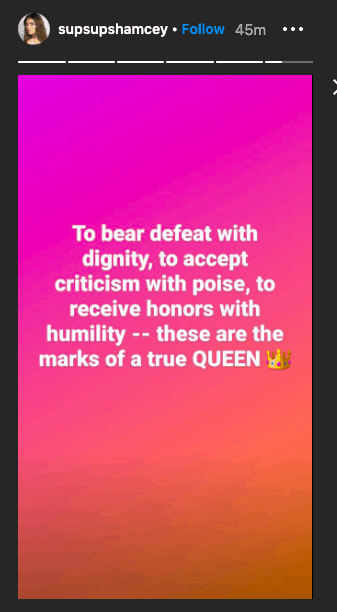 Former Miss Universe Philippines MJ Lastimosa also posted a similar message right after the pageant's pre-taped grand finale on her Twitter, talking about accepting defeat and rising above it.
MJ tweeted: "BBP2012 taught me my greatest pageant lesson in life. A true queen is someone who can accept defeat and rise above it. A crown doesn't define us, we define it. This is not the end but only the beginning for our #MissUniversePhilippines girls. Congratulations everyone."
It is not clear to whom these messages are addressed but pageant fans are now circulating cryptic Instagram stories of Miss Taguig and Top 16 finalist Sandra Lemonon on social media.
She wrote in an Instagram story: "The truth always comes out. It's just about timing. Karma is real soon because we deserve justice."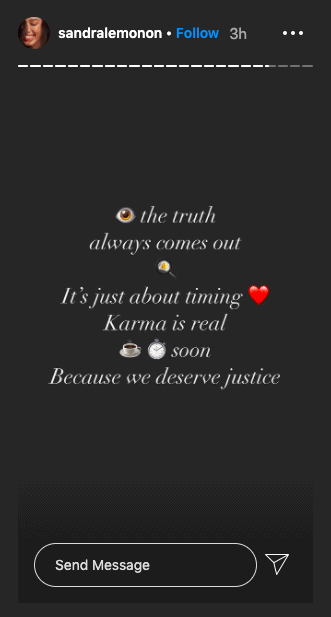 In another Instagram story, she wrote without mentioning names: "Accepting defeat graciously is one of the many mark of being a queen. But what you forgot to say is that REAL queens play FAIR don't CHEAT."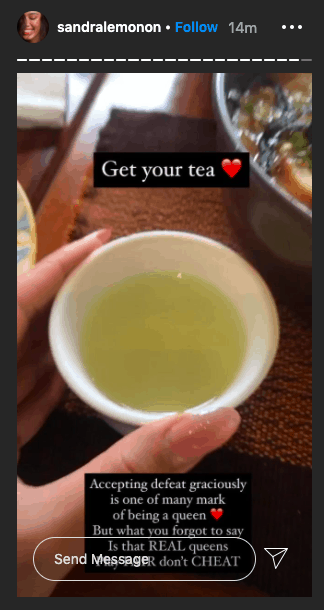 Meanwhile, an Instagram page dedicated to Philippine pageantry, Powerhouse.ph, shared a picture of the winner and her runners-up minus Quezon City bet and heavy favorite Michele Gumabao. The caption didn't say when and where it was taken.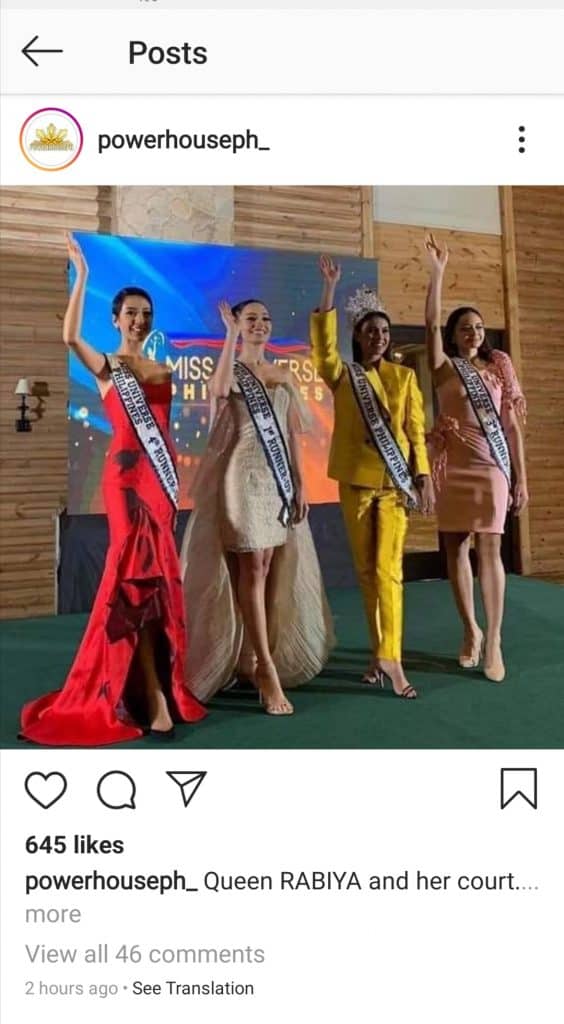 The 24-year-old Ilongga beauty Rabiya was named Miss Universe Philippines during the pageant's pre-taped grand finale held in Baguio City early today. It's been the "longest journey" yet for a pageant winner with the coronation event postponed twice due to the worldwide pandemic situation.
Named fourth runner-up was Miss Cavite (Kimberly Hakenson), third runner-up Miss Bohol (Pauline Amelinckx), second runner-up Miss Quezon City (Michele Gumabao) and first runner-up Miss Parañaque (Maria Ysabella Ysmael), who will take over the titleholder's place in case she is unable to fulfill her duties as Miss Universe Philippines.
The 2020 Miss Universe Philippines is the very first edition of the pageant under the MUP Organization. It was previously run by Binibining Pilipinas Charities, Inc.
RELATED: