Coleen Garcia shared a photo of what her body looks like a week after giving birth to her and husband Billy Crawford's baby boy.
The actress on Friday posted via an Instagram story a mirror selfie that showed off her postpartum figure.
"Fully recovered and up on my feet! Feeling a different kind of #strong now," wrote Coleen.
Coleen also penned about how she has learned to love and accept the changes in her body during her pregnancy.
"My body has been through a lot in the past few months and I have never had this much love and respect for it," she said.
She added, "I see myself in a whole new light. It's been an incredible journey of self-love and acceptance."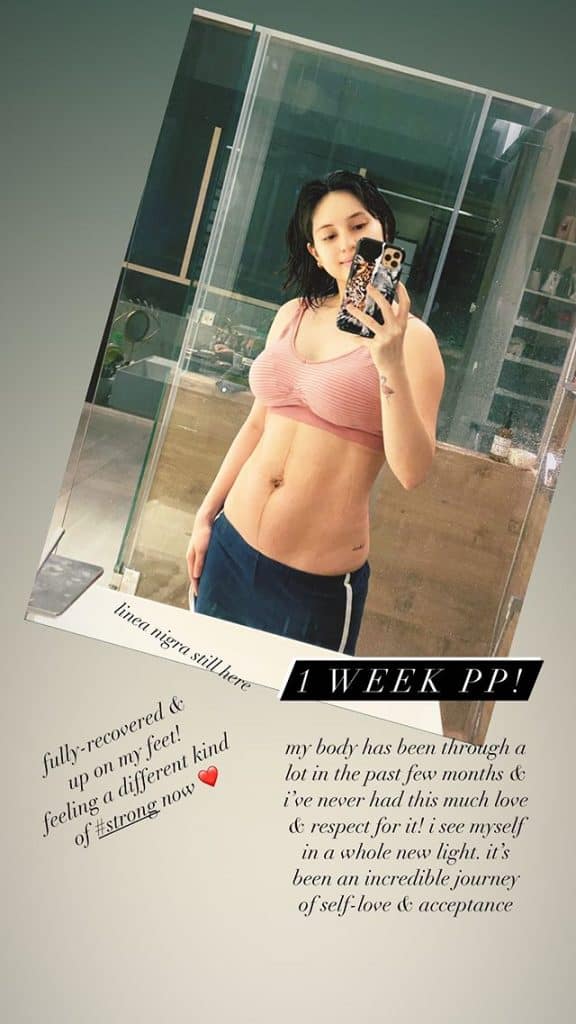 Coleen gave birth to Baby Amari on September 10. The actress previously opened up on her struggles on postpartum recovery and breastfeeding, saying it's "been tough but also incredibly rewarding."
RELATED: